Titles and free access/links to GLO Discussion Papers

GLO Discussion Papers are research and policy papers of the GLO Network which are widely circulated to encourage discussion. Provided in cooperation with EconStor, a service of the ZBW – Leibniz Information Centre for Economics, GLO Discussion Papers are among others listed in RePEc (see IDEAS, EconPapers). Complete list of all GLO DPs downloadable for free.
Discussion Paper of the Month: April

Djankov, Simeon & Nikolova, Elena, Communism as the Unhappy Coming, GLO Discussion Paper No. 192, April 2018. Free download.
Abstract:  We show that Eastern Orthodox believers are less happy compared to those of Catholic and Protestant faith using data covering more than 100 countries around the world. Consistent with the happiness results, we also find that relative to Catholics, Protestants and non-believers, those of Eastern Orthodox religion have less social capital and prefer old ideas and safe jobs. In addition, Orthodoxy is associated with left-leaning political preferences and stronger support for government involvement in the economy. Compared to non-believers and Orthodox adherents, Catholics and Protestants are less likely to agree that government ownership is a good thing, and Protestants are less likely to agree that getting rich can only happen at the expense of others. These differences in life satisfaction and other attitudes and values persisted despite the fact that communist elites sought to eradicate church-going in Eastern Europe, since communists maintained many aspects of Orthodox theology which were useful for the advancement of the communist doctrine. The findings are consistent with Berdyaev's (1933, 1937) hypothesis of communism as a successor of Orthodoxy.
GLO Discussion Papers of April 2018
207 How valid are synthetic panel estimates of poverty dynamics? – Download PDF
by Hérault, Nicolas & Jenkins, Stephen P.
206 Selective immigration policies, occupational licensing, and the quality of migrants' education-occupation match – Download PDF
by Tani, Massimiliano
205 Long-Term Relatedness between Countries and International Migrant Selection – Download PDF
by Krieger, Tim & Renner, Laura & Ruhose, Jens
204 The Power of the Government: China's Family Planning Leading. Group and the Fertility Decline since 1970 – Download PDF
by Chen, Yi & Huang, Yingfei
203 Impact of delivering iron-fortified salt through a school feeding program on child health, education and cognition: Evidence from a randomized controlled trial in rural India – Download PDF
by Krämer, Marion & Kumar, Santosh & Vollmer, Sebastian
202 And Thou Shalt Honor: children's caregiving, work and religion – Download PDF
by Mazzotta, Fernanda & Bettio, Francesca & Zigante, Valentina
201 To Impute or Not to Impute? A Review of Alternative Poverty Estimation Methods in the Context of Unavailable Consumption Data – Download PDF
by Dang, Hai-Anh H.
200 From Elitist to Sustainable Earnings: Is there a group legitimacy in financial flows? – Download PDF
by Charles, Aurelie & Vujić, Sunčica
199 Hours Worked of the Self-Employed and Agglomeration – Download PDF
by Cai, Zhengyu
198 A Tale of Two Tracks – Download PDF
by Asali, Muhammad
197 Growth Dynamics of Young Small Firms: Evidence from Tunisia – Download PDF
by Arouri, Hassan & Ben Youssef, Adel & Quatraro, Francesco & Vivarelli, Marco
196 Immigrant Category of Admission and the Earnings of Adults and Children: How far does the Apple Fall? – Download PDF
by Warman, Casey & Webb, Matthew D. & Worswick, Christopher
195 The Effects of Foreign Aid on Refugee Flows – Download PDF
by Dreher, Axel & Fuchs, Andreas & Langlotz, Sarah
194 Will Urban Migrants Formally Insure their Rural Relatives? Family Networks and Rainfall Index Insurance in Burkina Faso – Download PDF
by Kazianga, Harounan & Wahhaj, Zaki
193 The Impact of Compulsory Education on Employment and Earnings in a Transition Economy – Download PDF
by Liwiński, Jacek
192 Communism as the Unhappy Coming – Download PDF
by Djankov, Simeon & Nikolova, Elena
191 Towards a European Full Employment Policy – Download PDF
by Ritzen, Jo & Zimmermann, Klaus F.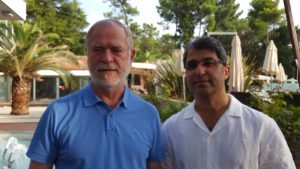 Successful GLO team:
GLO Managing Director Matloob Piracha (University of Kent, right) and GLO President Klaus F. Zimmermann (UNU-MERIT, Maastricht University and Bonn University, left).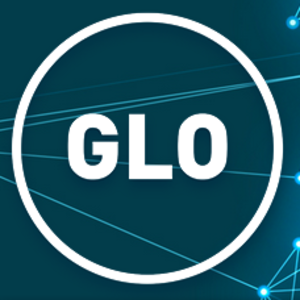 Ends;