A new GLO Discussion Paper shows that in Portugal employee representatives foster firm performance through increased training of workers.
The Global Labor Organization (GLO) is an independent, non-partisan and non-governmental organization that functions as an international network and virtual platform to stimulate global research, debate and collaboration.
GLO Discussion Paper No. 428, 2019
The Microeconomic Impacts of Employee Representatives: Evidence from Membership Thresholds –  Download PDF
by Martins, Pedro S.
GLO Fellow Pedro S. Martins
Author Abstract: Employee representatives in firms are a potentially key but not yet studied source of the impact of unions and works councils. Their actions can shape multiple drivers of firm performance, including collective bargaining, strikes, and training. This paper examines the impact of union rep mandates by exploiting legal membership thresholds present in many countries. In the case of Portugal, which we examine here, while firms employing up to 49 union members are required to have one union rep, this increases to two (three) union reps for firms with 50 to 99 (100-199) union members. Drawing on matched employer- employee data on the unionized sector and regression discontinuity methods, we find that a one percentage point increase in the legal union rep/members ratio leads to an increase in firm performance of at least 7%. This result generally holds across multiple dimensions of firm performance and appears to be driven by increased training. However, we find no effects of union reps on firm-level wages, given the predominance of sectoral collective bargaining.
GLO Discussion Papers are research and policy papers of the GLO Network which are widely circulated to encourage discussion. Provided in cooperation with EconStor, a service of the ZBW – Leibniz Information Centre for Economics, GLO Discussion Papers are among others listed in RePEc (see IDEAS, EconPapers). Complete list of all GLO DPs – downloadable for free.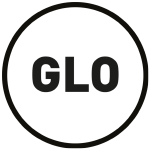 Ends;