A new GLO Discussion Paper confirms for the Czech Republic that elections in 2020 propagated the spread of Covid-19.
GLO Discussion Paper No. 891, 2021
Do Elections Accelerate the COVID-19 Pandemic? Evidence from a Natural Experiment – Download PDF
by Ján Palguta & Levínský, René & Škoda, Samuel
Forthcoming: Journal of Population Economics
GLO Fellow Jan Palguta
More from the GLO Coronavirus Cluster
Author Abstract: Elections define representative democracies, but also produce spikes in physical mobility if voters need to travel to electoral rooms. In this paper, we examine whether large-scale, in-person elections propagate the spread of COVID-19. We exploit a natural experiment from the Czech Republic which biannually renews mandates in 1/3 of Senate constituencies rotating according to the 1995 election law. We show that in the second and third weeks after the 2020 elections (held on October 9-10), new COVID-19 infections grow significantly faster in voting compared to non-voting constituencies. A temporarily-related peak in hospital admissions and essentially no changes in test positivity rates suggest that the acceleration is not merely due to increased testing. The acceleration is absent in population above 65, consistently with strategic risk-avoidance by older voters. Our results have implications for postal voting reforms or postponing of large-scale, in-person (electoral) events during viral outbreaks.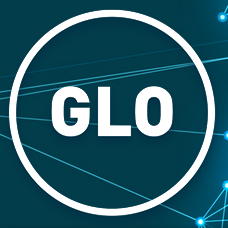 GLO Discussion Papers are research and policy papers of the GLO Network which are widely circulated to encourage discussion. Provided in cooperation with EconStor, a service of the ZBW – Leibniz Information Centre for Economics, GLO Discussion Papers are among others listed in RePEc (see IDEAS, EconPapers). Complete list of all GLO DPs – downloadable for free.
The Global Labor Organization (GLO) is an independent, non-partisan and non-governmental organization that functions as an international network and virtual platform to stimulate global research, debate and collaboration.
Ends;