A new GLO Discussion Paper finds that the Bologna reform decreased the number of new highly educated apprentices and aggravated the skills shortage in the German economy.
The Global Labor Organization (GLO) is an independent, non-partisan and non-governmental organization that functions as an international network and virtual platform to stimulate global research, debate and collaboration.
GLO Discussion Paper No. 690, 2020

Did the Bologna Process Challenge the German Apprenticeship System? Evidence from a Natural Experiment – Download PDF
by Thomsen, Stephan L. & Trunzer, Johannes
GLO Fellow Stephan L. Thomsen
Author Abstract: Starting in 1999, the Bologna Process reformed the German five-year study system for a first degree into the three-year bachelor's (BA) system to harmonize study lengths in Europe and improve competitiveness. This reform unintentionally challenged the German apprenticeship system that offers three-year professional training for the majority of school leavers. Approximately 29% of new apprentices are university-eligible graduates from academic-track schools. We evaluate the effects of the Bologna reform on new highly educated apprentices using a generalized difference-in-differences design based on detailed administrative student and labor market data. Our estimates show that the average regional expansion in first-year BA students decreased the number of new highly educated apprentices by 3%-5%; average treatment effects on those indecisive at school graduation range between -18% and -29%. We reveal substantial gender and occupational heterogeneity: males in STEM apprenticeships experienced the strongest negative effects. The reform aggravated the skills shortage in the economy.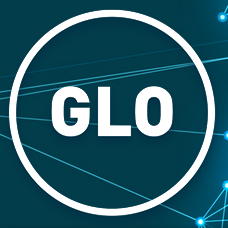 GLO Discussion Papers are research and policy papers of the GLO Network which are widely circulated to encourage discussion. Provided in cooperation with EconStor, a service of the ZBW – Leibniz Information Centre for Economics, GLO Discussion Papers are among others listed in RePEc (see IDEAS, EconPapers). Complete list of all GLO DPs – downloadable for free.
Ends;