A new GLO Discussion Paper finds that Covid-19 lockdowns have affected happiness across countries (South Africa, New Zealand, and Australia) strongly: The more stringent stay-at-home regulations are, the greater the negative effect.
The Global Labor Organization (GLO) is an independent, non-partisan and non-governmental organization that functions as an international network and virtual platform to stimulate global research, debate and collaboration.
GLO Discussion Paper No. 584, 2020
A tale of three countries: How did Covid-19 lockdown impact happiness? – Download PDF
by Greyling, Talita & Rossouw, Stephanie & Adhikari, Tamanna
GLO Fellows Talita Greyling & Stephanie Rossouw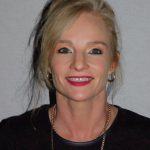 Author Abstract: Since the start of the Covid-19 pandemic, many governments have implemented lockdown regulations to curb the spread of the virus. Though lockdowns do minimise the physical damage of the virus, there may be substantial damage to population well-being. Using a pooled dataset, this paper analyses the causal effect of mandatory lockdown on happiness in three very diverse countries (South Africa, New Zealand, and Australia), regarding population size, economic development and well-being levels. Additionally, each country differs in terms of lockdown regulations and duration. The main idea is to determine, notwithstanding the characteristics of a country or the lockdown regulations, whether a lockdown negatively affects happiness. Secondly, we compare the effect size of the lockdown on happiness between these countries. We make use of Difference-in-Difference estimations to determine the causal effect of the lockdown and Least Squares Dummy Variable estimations to study the heterogeneity in the effect size of the lockdown by country. Our results show that, regardless of the characteristics of the country, or the type or duration of the lockdown regulations; a lockdown causes a decline in happiness. Furthermore, the negative effect differs between countries, seeming that the more stringent the stay-at-home regulations are, the greater the negative effect.
More from the GLO Coronavirus Cluster
GLO Discussion Papers are research and policy papers of the GLO Network which are widely circulated to encourage discussion. Provided in cooperation with EconStor, a service of the ZBW – Leibniz Information Centre for Economics, GLO Discussion Papers are among others listed in RePEc (see IDEAS, EconPapers). Complete list of all GLO DPs – downloadable for free.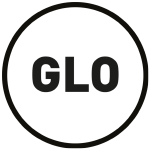 Ends;