A new GLO Discussion Paper finds that the academic advantage of children of Asian immigrants is mainly attributable to more time investments in educational activities or favorable initial cognitive abilities and not to socio-demographics or parenting styles.
The Global Labor Organization (GLO) is an independent, non-partisan and non-governmental organization that functions as an international network and virtual platform to stimulate global research, debate and collaboration.
GLO Discussion Paper No. 481, 2020
Ethnicity differentials in academic achievements: The role of time investments – Download PDF
by Nguyen, Ha Trong & Connelly, Luke B. & Le, Huong Thu & Mitrou, Francis & Taylor, Catherine L. & Zubrick, Stephen R.
GLO Fellows Ha Nguyen & Luke Connelly
Author Abstract: This paper evaluates the impact on the transition to work of a policy reform in Belgium that restricted the access to a specific unemployment insurance scheme for young labor market entrants. This scheme entitles youths with no or little labor market experience to unemployment benefits after a waiting period of one year. As of 2015, the Belgian government unexpectedly scrapped benefit eligibility for youths who start the waiting period at the age of 24 or older. The reform implied a change from an inclining to a flat rate (zero-level) benefit profile. We use a difference-in-differences approach to identify the causal impact of this reform on fresh university graduates. Our main finding is that this reform only increases the transition to very short-lived jobs.
GLO Discussion Papers are research and policy papers of the GLO Network which are widely circulated to encourage discussion. Provided in cooperation with EconStor, a service of the ZBW – Leibniz Information Centre for Economics, GLO Discussion Papers are among others listed in RePEc (see IDEAS, EconPapers). Complete list of all GLO DPs – downloadable for free.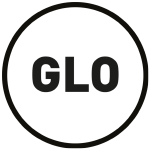 Ends;