Klaus F. Zimmermann, Professor Emeritus of Bonn University, now affiliated with UNU-MERIT at Maastricht University, is also an Honorary Professor of the Free University (FU) Berlin since 2001. He was originally appointed Honorary Professor in connection with his position as President of the German Institute for Economic Research (DIW Berlin, 2000-2011).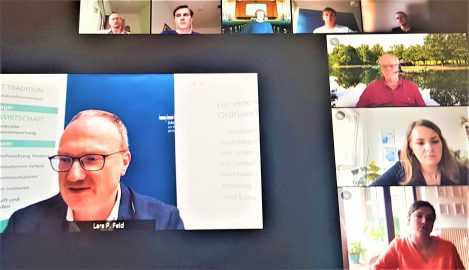 In the summer term 2021, Zimmermann was directing an online seminar series for FU Master students on "Scientific Policy Advice" ("Wissenschaftliche Politikberatung") drawing  from his over 30 years of experience in various policy advisory positions.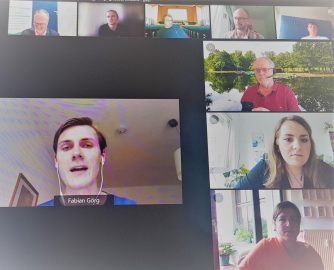 Against the background of globalization, populism and Covid-19, the workshop examined the relevance of evidence-based policy making and the challenges of scientific advice. Student research papers dealt with topics like globalization, populism, the German Council of Economic Experts, the role of research institutes, business cycle forecasts, pension issues and minimum wages.
A highlight was the guest visit of Professor Lars Feld on June 23, 2021 to debate his experiences with the students and Professor Zimmermann. Lars Feld has been a member of the German Council of Economic Experts (2010-2021) and its head (2020-2021). He is the Director of the Walter Eucken Institut and Professor for Economic Policy at the University of Freiburg.
The seminar series also contributed to the celebrations of Zimmermann's 20 years of service in teaching as an Honorary Professor for the Department of Economics (Fachbereich Wirtschaftswissenschaften) of the Free University Berlin.
Ends;