On September 24-27 the 2023 Annual Conference of the Verein für Socialpolitik (VfS; German Economic Association) took place to celebrate the 150 anniversary of its creation and to discuss new research. The event was directed by its Chairwoman, Regina Riphahn.
GLO President Klaus F. Zimmermann, Editor-in-Chief of the Journal of Population Economics, participated to meet fellows, authors and representatives of Springer Nature.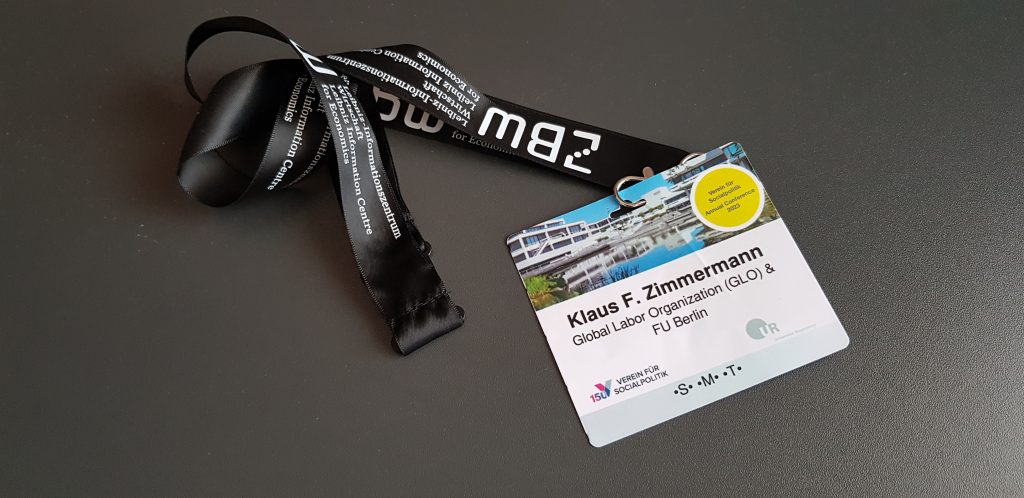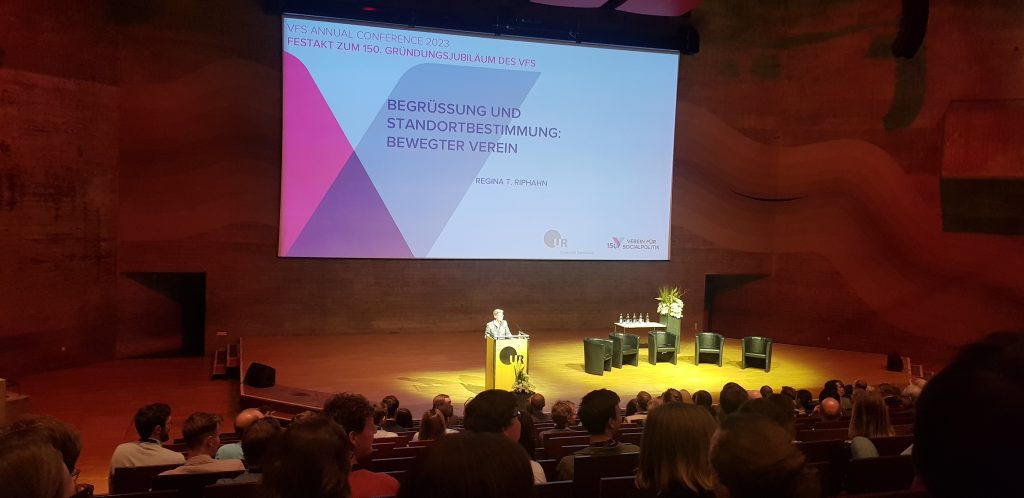 VfS Chairwoman Regina T. Riphahn during her speeches at key events of the 2023 congress. Riphahn is a co-author of the GLO President, who had also supported her Habilitation at the University of Munich.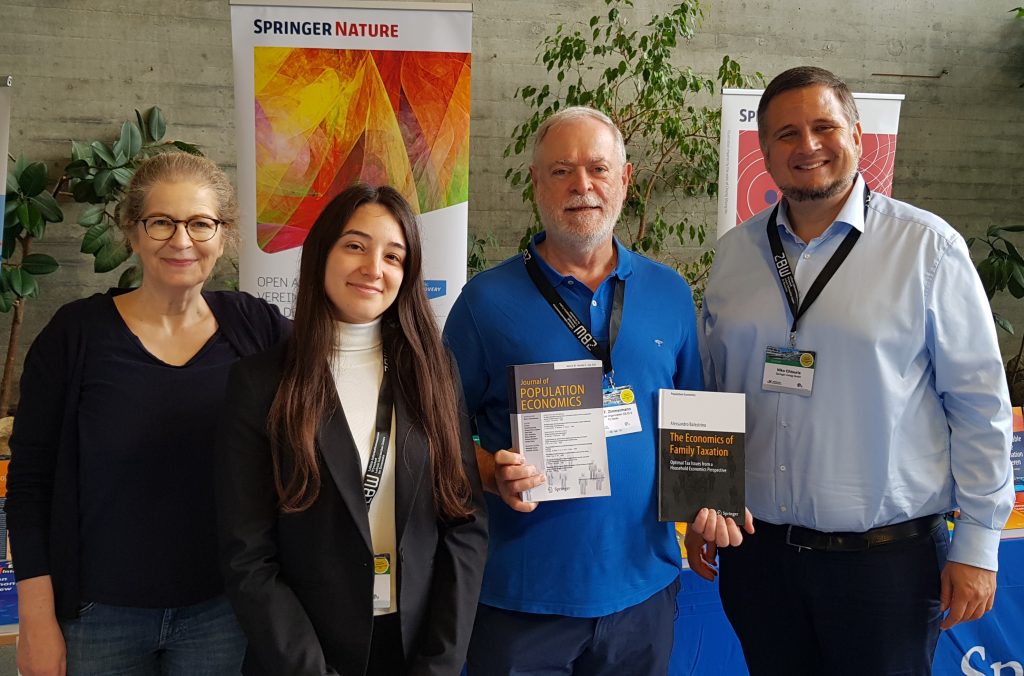 At the Springer Nature conference booth celebrating current and planning future joint publication successes. From the left: Martina Bihn, Elli Ivanova, Klaus F. Zimmermann and Niko Chtouris.

The Journal of Population Economics (JOPE) has just received SSCI IF (2022) = 6.1 (CiteScore 2022 = 9.3), which makes the journal no. 1/29 in demography and no. 38/380 in economics. It publishes 90 articles in 4 issues in 2023. Thanks for support for the journal goes to Martina Bihn and Elli Ivanova of Springer Nature.
Springer Nature publishes also the book series in "Population Economics" and the Handbook of "Labor, Human Resources and Population Economics" both supported by Niko Chtouris of Springer Nature. Also thanks to him.
Ends;