A new GLO Discussion Paper investigates Covid-19 infection detection by using a machine learning procedure for hardly reliable data to identify structural breaks. It finds successfully for Italy three structural breaks that can be related to the three different national level restrictive measures: the school closure, the main lockdown and the shutdown of non-essential economic activities.
The Global Labor Organization (GLO) is an independent, non-partisan and non-governmental organization that functions as an international network and virtual platform to stimulate global research, debate and collaboration.
GLO Discussion Paper No. 534, 2020
Drawing policy suggestions to fight Covid-19 from hardly reliable data. A machine-learning contribution on lockdowns analysis – Download PDF
by Bonacini, Luca & Gallo, Giovanni & Patriarca, Fabrizio
GLO Fellow Fabrizio Patriarca
Author Abstract: Feedback control-based mitigation strategies for COVID-19 are threatened by the time span occurring before an infection is detected in official data. Such a delay also depends on behavioral, technological and procedural issues other than the incubation period. We provide a machine learning procedure to identify structural breaks in detected positive cases dynamics using territorial level panel data. In our case study, Italy, three structural breaks are found and they can be related to the three different national level restrictive measures: the school closure, the main lockdown and the shutdown of non-essential economic activities. This allows assessing the detection delays and their relevant variability among the different measures adopted and the relative effectiveness of each of them. Accordingly we draw some policy suggestions to support feedback control based mitigation policies as to decrease their risk of failure, including the further role that wide swap campaigns may play in reducing the detection delay. Finally, by exploiting the huge heterogeneity among Italian provinces features, we stress some drawbacks of the restrictive measures specific features and of their sequence of adoption, among which, the side effects of the main lockdown on social and economic inequalities.
The Journal of Population Economics welcomes submissions dealing with the demographic aspects of the Coronavirus Crisis. After fast refereeing, successful papers are published in the next available issue. An example:

Yun Qiu, Xi Chen & Wei Shi (2020): Impacts of Social and Economic Factors on the Transmission of Coronavirus Disease 2019 (COVID-19) in China, GLO Discussion Paper, No. 494.
REVISED DRAFT NOW PUBLISHED OPEN ACCESS ONLINE: Journal of Population Economics, Issue 4, 2020.
Further publication on COVID-19 of a GLO DP:
GLO Discussion Paper No. 508, 2020
Inter-country Distancing, Globalization and the Coronavirus Pandemic – Download PDF
by Zimmermann, Klaus F. & Karabulut, Gokhan & Bilgin, Mehmet Huseyin & Doker, Asli Cansin is now forthcoming OPEN ACCESS in The World Economy doi:10.1111/twec.12969 PREPUBLICATION VERSION
More from the GLO Coronavirus Cluster
GLO Discussion Papers are research and policy papers of the GLO Network which are widely circulated to encourage discussion. Provided in cooperation with EconStor, a service of the ZBW – Leibniz Information Centre for Economics, GLO Discussion Papers are among others listed in RePEc (see IDEAS, EconPapers). Complete list of all GLO DPs – downloadable for free.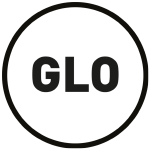 Ends;