The 36th EBES Conference in Istanbul will take place on July 1st, 2nd, and 3rd, 2021 in Hybrid Mode. This is a GLO supported event. EBES is the Eurasia Business and Economics Society, a strategic partner and institutional supporter of GLO. GLO President Klaus F. Zimmermann is also President of EBES. (Invited speakers see below.)
EBES Website – Conference Page – Conference Program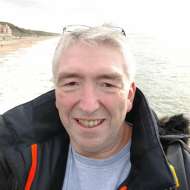 The conference includes a GLO Handbook Session on "Worker Representation, Labor-Management Relations and Labor Standards" organized and chaired by Uwe Jirjahn (University of Trier and GLO), who is a Section Editor of the Handbook. The event takes place on July 2, 3.50-5.50 pm, Istanbul time.

GLO Handbook Session:
Worker Representation, Labor-Management Relations and Labor Standards
July 2, 2021. 3.50-5.50 pm local time Istanbul
Chair: Uwe Jirjahn (University of Trier and GLO)
Decent Work and the Quality of Work and Employment
Francis Green (University College London and GLO)

Union Membership and Collective Bargaining: Trends and Determinants
Claus Schnabel (Universität Erlangen Nürnberg)

Unions, Worker Participation and Worker Well-Being
Benjamin Artz (University of Wisconsin-Oshkosh and GLO) and John S. Heywood (University of Wisconsin-Milwaukee and GLO)

Worker Voice and Political Participation in Civil Society
John Budd (University of Minnesota and GLO) and Ryan Lamare (University of Illinois and GLO)

Works Councils
Jens Mohrenweiser (Bournemouth University)

Board-Level Worker Representation
Aleksandra Gregoric (Copenhagen Business School)

Invited Speakers of EBES 36
EBES is pleased to announce that distinguished colleagues Barry Eichengreen, Narjess Boubakri, Klaus F. Zimmermann and Jonathan Batten will join the conference as the keynote speakers and/or invited editors.
Barry Eichengreen is the George C. Pardee and Helen N. Pardee Professor of Economics and Professor of Political Science at the University of California, Berkeley, where he has taught since 1987. He is a Research Associate of the National Bureau of Economic Research (NBER) and Research Fellow of the Centre for Economic Policy Research (CEPR). He worked as Senior Policy Advisor at the IMF. He is a regular monthly columnist for Project Syndicate. His books include The Populist Temptation: Economic Grievance and Political Reaction in the Modern Era (2018), How Global Currencies Work: Past, Present, and Future, with Livia Chitu and Arnaud Mehl, (2017), The Korean Economy: From a Miraculous Past to a Sustainable Future (Harvard East Asian Monographs) with Wonhyuk Lim, Yung Chul Park and Dwight H. Perkins, (2015), Renminbi Internationalization: Achievements, Prospects, and Challenges, co-edited with Masahiro Kawai, (2015), Hall of Mirrors: The Great Depression, The Great Recession, and the Uses-and Misuses-of History, (2015). He was awarded the Economic History Association's Jonathan R.T. Hughes Prize for Excellence in Teaching in 2002 and the University of California at Berkeley Social Science Division's Distinguished Teaching Award in 2004. He is also the recipient of a doctor honoris causa from the American University in Paris. He is ranked as one of the top economists by IDEAS: 6th (number of works), 22 (average rank score) etc. His research interests are: exchange rates and capital flows; the gold standard and the Great Depression; the European economy; European integration; the impact of China on the international economic and financial system; IMF policy. His research was published in top journals such as Journal of Economic Perspectives, American Economic Review, Journal of Economic Dynamics and Control, and Journal of International Economics.
Narjess Boubakri is professor of Finance at American University of Sharjah (AUS) (United Arab Emirates) where she joined in 2007. She is currently the Dean of the School of Business Administration at AUS as well. She has taught at Laval University and HEC Montreal School of Business (Canada). She has also several editorial roles at leading journals such as Editor (Finance Research Letters), Co-Editor (Quarterly Review of Economics and Finance), Associate Editor (Journal of Corporate Finance), and Subject Editor (Emerging Markets Review; Journal of International Financial Markets, Institutions, and Money; and Journal of International Business Policy). Her papers were published in well-known journals such as Journal of Finance, Journal of Financial Economics, Journal of Corporate Finance, Journal of Banking and Finance, and Journal of Accounting Research. Her research has been widely cited (Google Scholar=6,000+). Her research areas are Corporate Governance, Privatization, Corporate Finance, International Finance, Mergers and Acquisitions, Legal and Political Institutions, Lobbying, and Earnings Management.
Klaus F. Zimmermann is President of the Global Labor Organization (GLO); Co-Director of POP at UNU-MERIT; Full Professor of Economics at Bonn University (em.); Honorary Professor, Maastricht University, Free University of Berlin and Renmin University of China; Member, German Academy of Sciences Leopoldina, Regional Science Academy, and Academia Europaea (Chair of its Section for Economics, Business and Management Sciences). Among others, he has worked at Macquarie University, the Universities of Melbourne, Princeton, Harvard, Munich, Kyoto, Mannheim, Dartmouth College and the University of Pennsylvania. Research Fellow of the Centre for Economic Policy Research (CEPR) and Fellow of the European Economic Association (EEA). Editor-in-Chief of the Journal of Population Economics. Editorial Board of International Journal of Manpower, Research in Labor Economics and Comparative Economic Studies, among others. Founding Director, Institute for the Study of Labor (IZA); Past-President, German Institute for Economic Research (DIW). Distinguished John G. Diefenbaker Award 1998 of the Canada Council for the Arts; Outstanding Contribution Award 2013 of the European Investment Bank. Rockefeller Foundation Policy Fellow 2017; Eminent Research Scholar Award 2017, Australia; EBES Fellow Award 2018. He has published in many top journals including Journal of Economic Perspectives, American Economic Review, Econometrica, Journal of the European Economic Association, Journal of Human Resources, Journal of Applied Econometrics, Public Choice, Review of Economics and Statistics, Journal of Population Economics and Journal of Public Economics. His research fields are population, labor, development, and migration.
Jonathan Batten is professor of finance and CIMB-UUM Chair in Banking and Finance at the School of Economics, Finance and Banking at the University Utara Malaysia (Malaysia). Prior to this position, he worked at the Monash University (Australia), Hong Kong University of Science and Technology (Hong Kong), and Seoul National University (Korea). He is a well-known academician who has published articles in many of the leading economics and finance journals and currently serves as the Editor of Emerging Markets Review (SSCI), Journal of International Financial Markets, Institutions & Money (SSCI), and Finance Research Letters (SSCI). He was also the President of EBES from July 2014 till December 2018. His current research interests include: financial market development and risk management; spread modelling arbitrage and market integration; and the investigation of the non-linear dynamics of financial prices.